2007/07/18-19 - CodeRage Europe Developer Days
In this article, I'll look back at my Debugging/Tracing/Testing Win32 SOAP Web Services session performed at the CodeGear Europe Developer Days.
Replay
The (original) Camtasia replay of my session about Debugging/Tracing/Testing Win32 SOAP Web Services with Delphi 2007 is now available for download (containing both the flash file and the powerpoint slides) from the CodeGear Dveloper Network. You can view or download my session. I recommend that you download it, and view it offline for best results.
Apart from my SOAP session, you can also download the recordings of the other Interwise sessions from the CodeGear European Developer Days July 2007 event.
Slides
What I can offer you below are the slides, and some comments. The slides can be downloaded, and the individual pages can be seen below: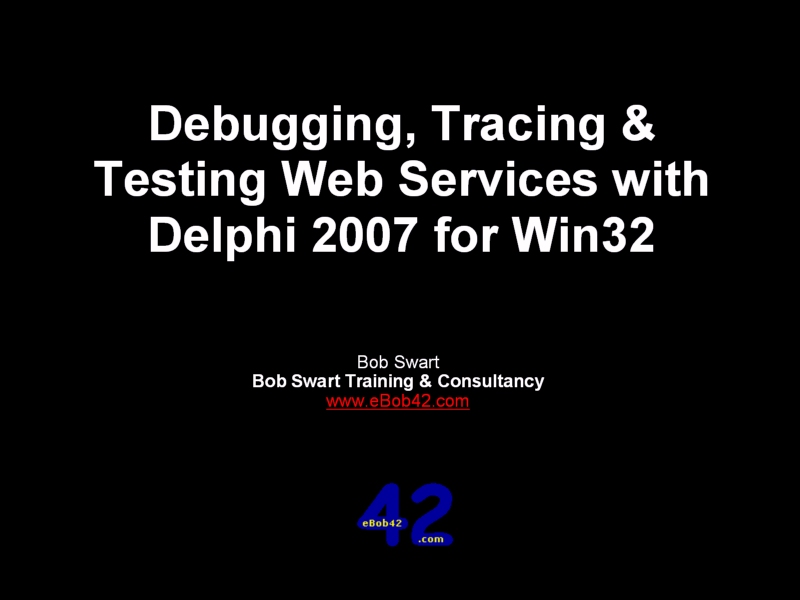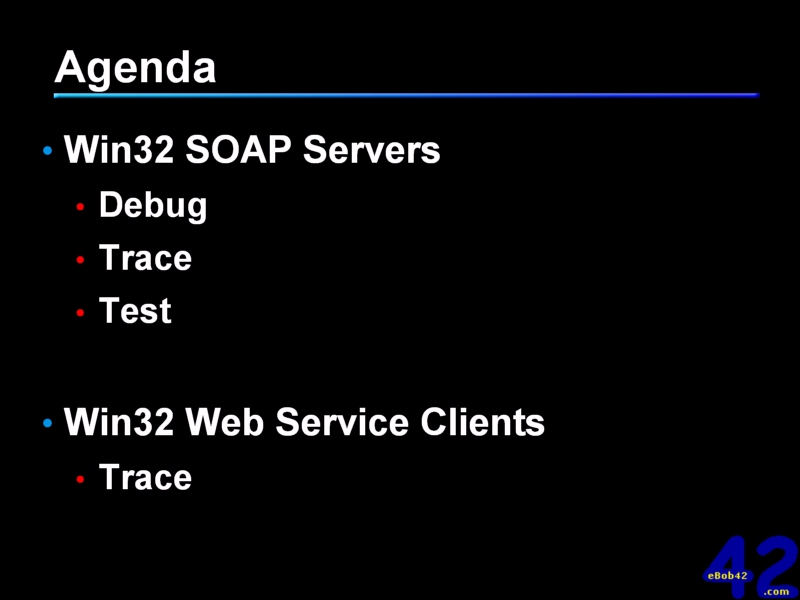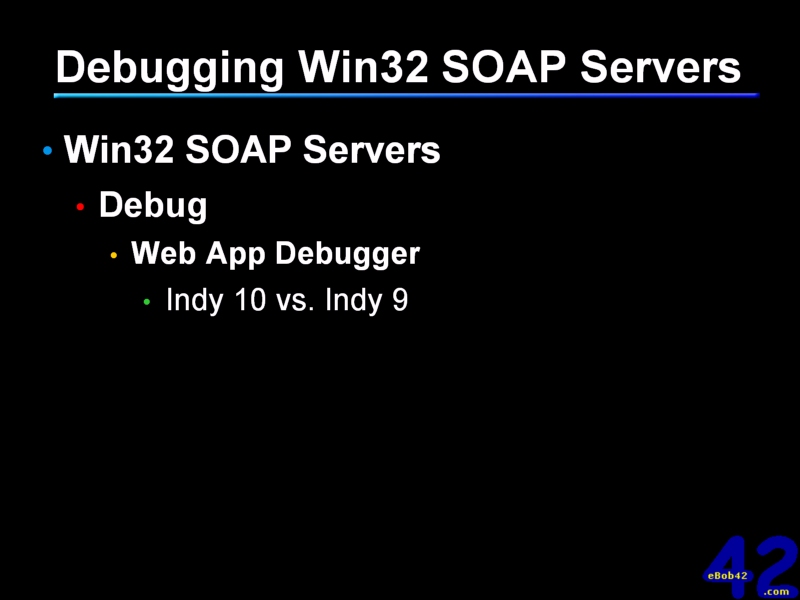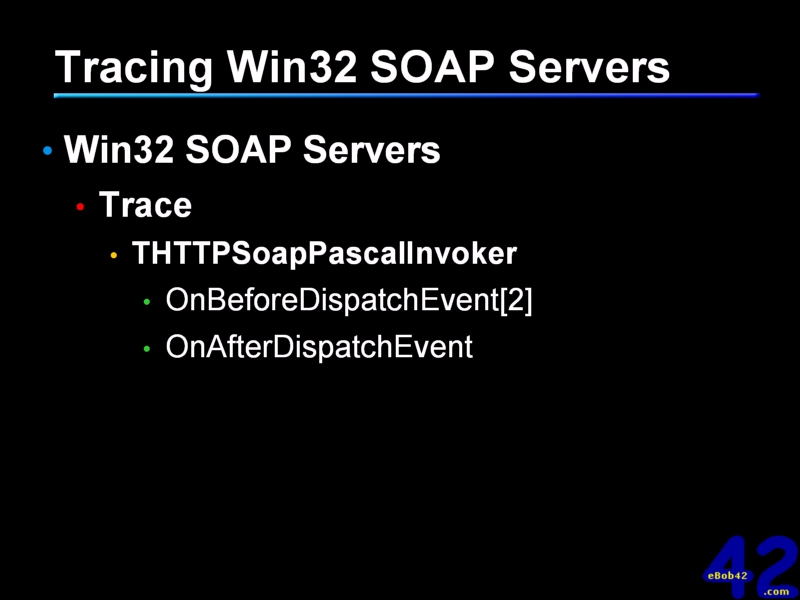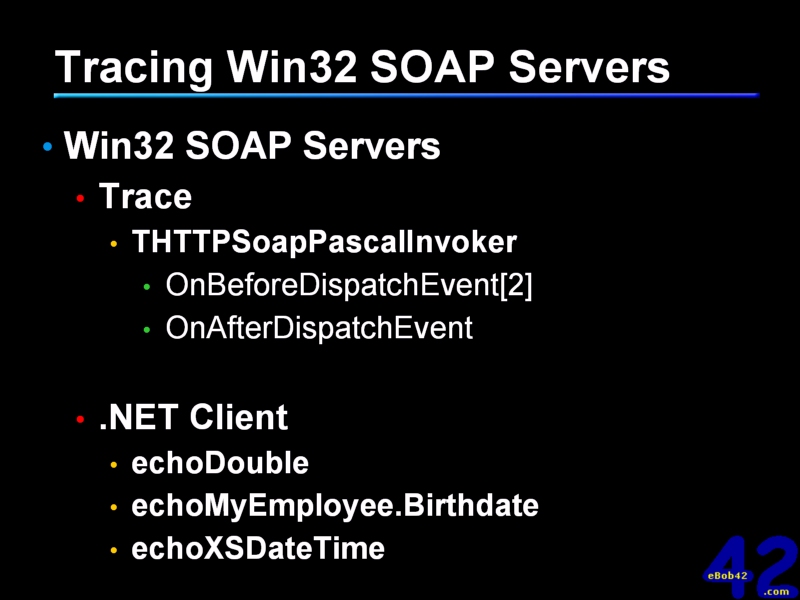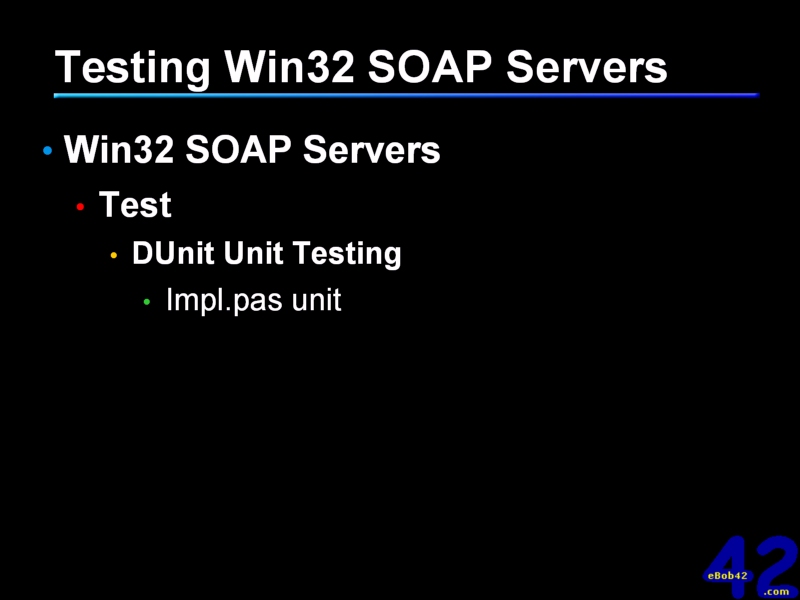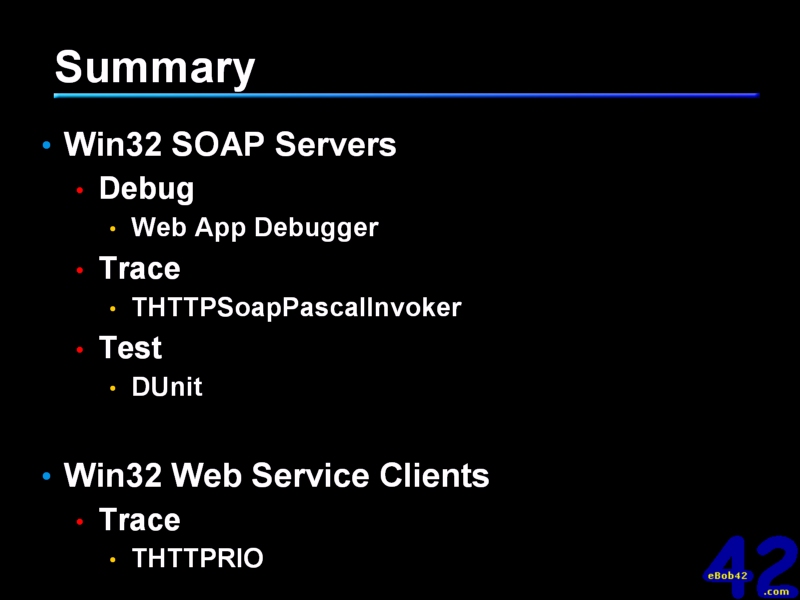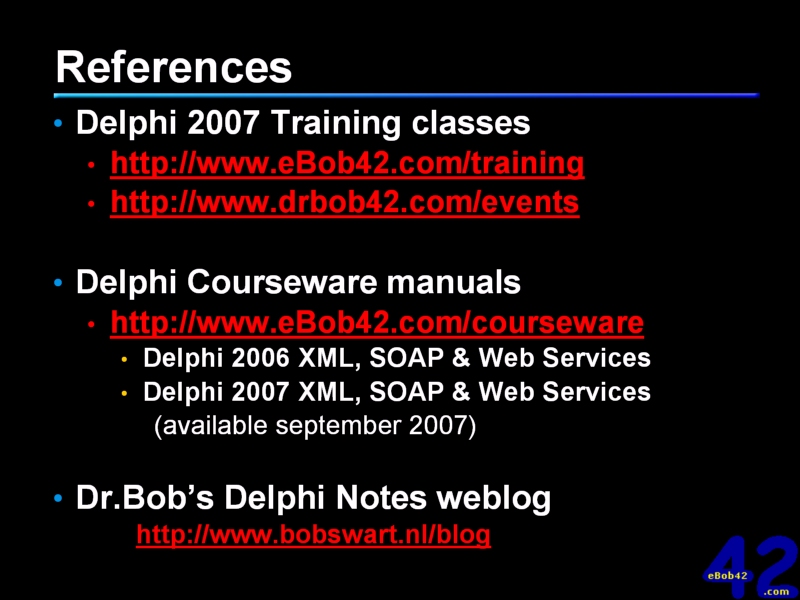 Note that I also plan to offer some courseware manuals on sale as hardcover editions from Lulu.com.
---
This webpage © 2007-2010 by Bob Swart (aka Dr.Bob - www.drbob42.com). All Rights Reserved.